Edwina x Hina Doll
Austrian fashion designer Edwina Hörl tears out a page of newspaper and scrunches it into a ball before smoothing it out on the table in front of her.
"Written on this paper is a story about glück, the word for happiness in German, which accompanied one of my collections," she explains. "I was thinking about using this paper as a layer of clothing for my doll?"

It's not everyday a fashion designer, renowned for her contemporary lines and avant-garde concepts, turns up in a generations-old Japanese atelier devoted to crafting traditional dolls, known as hina, and makes such a request.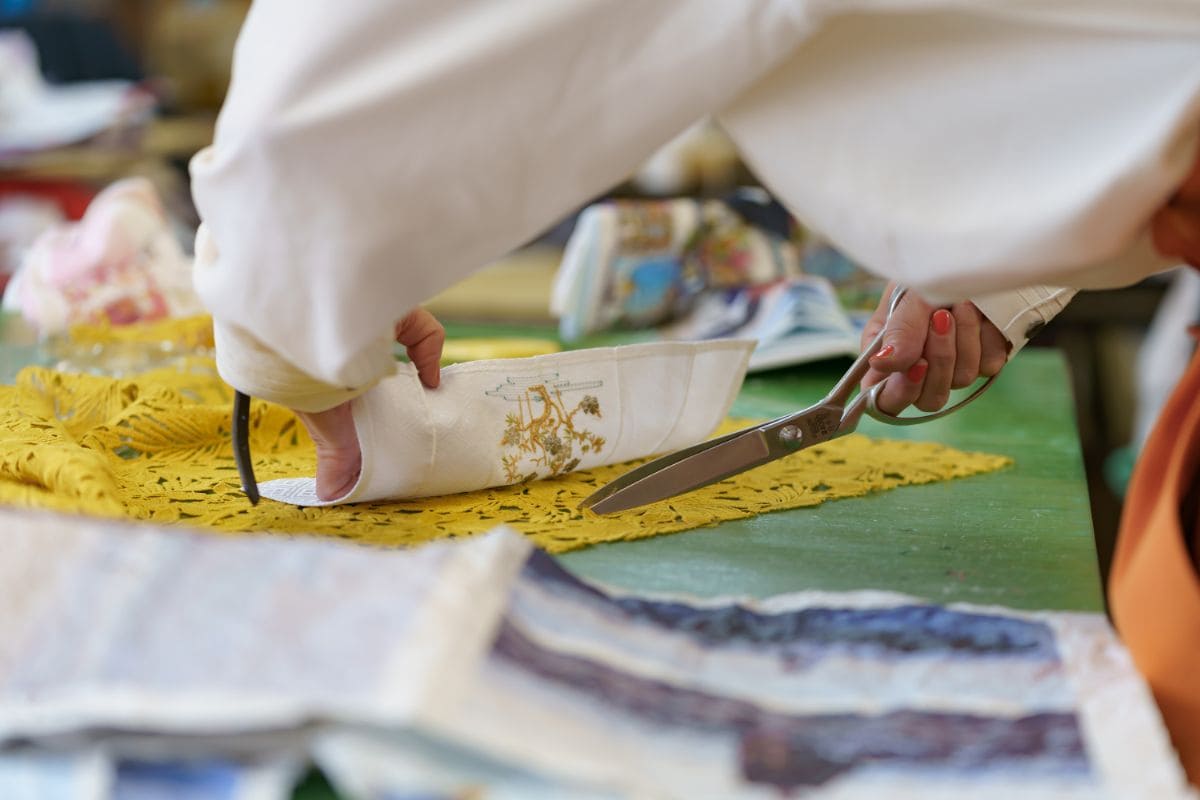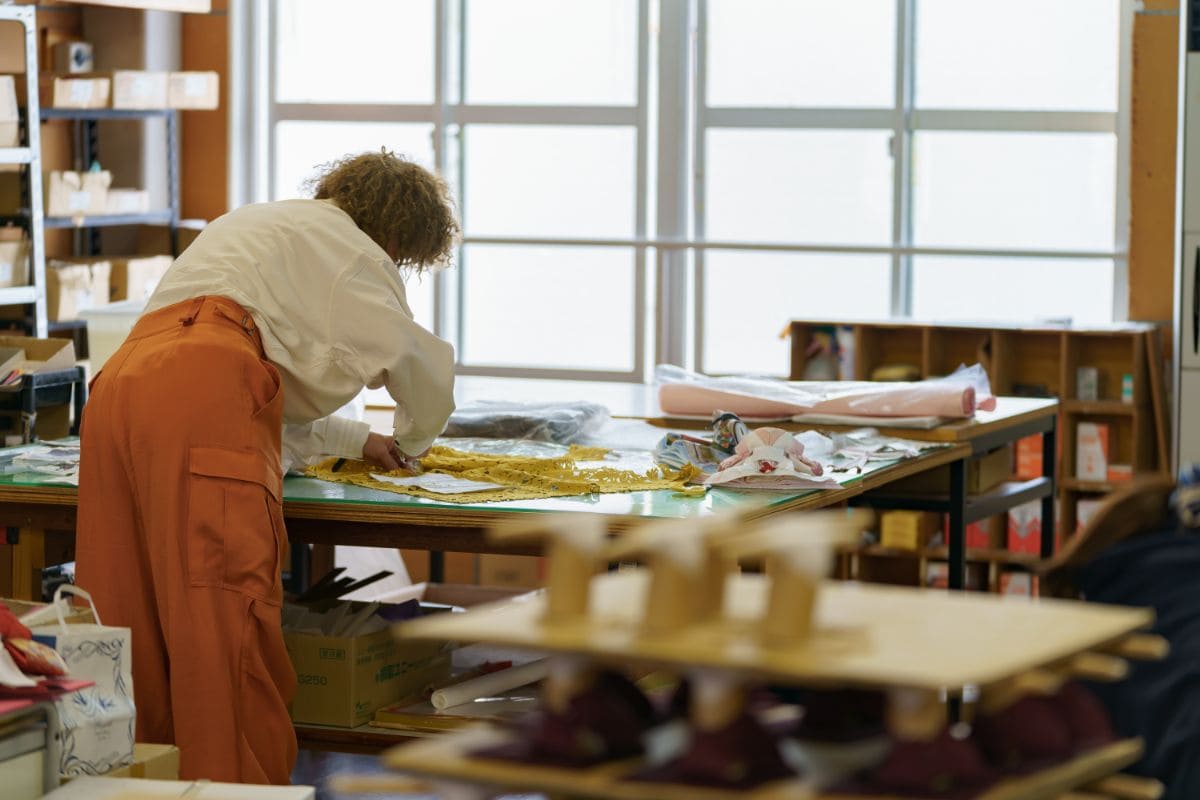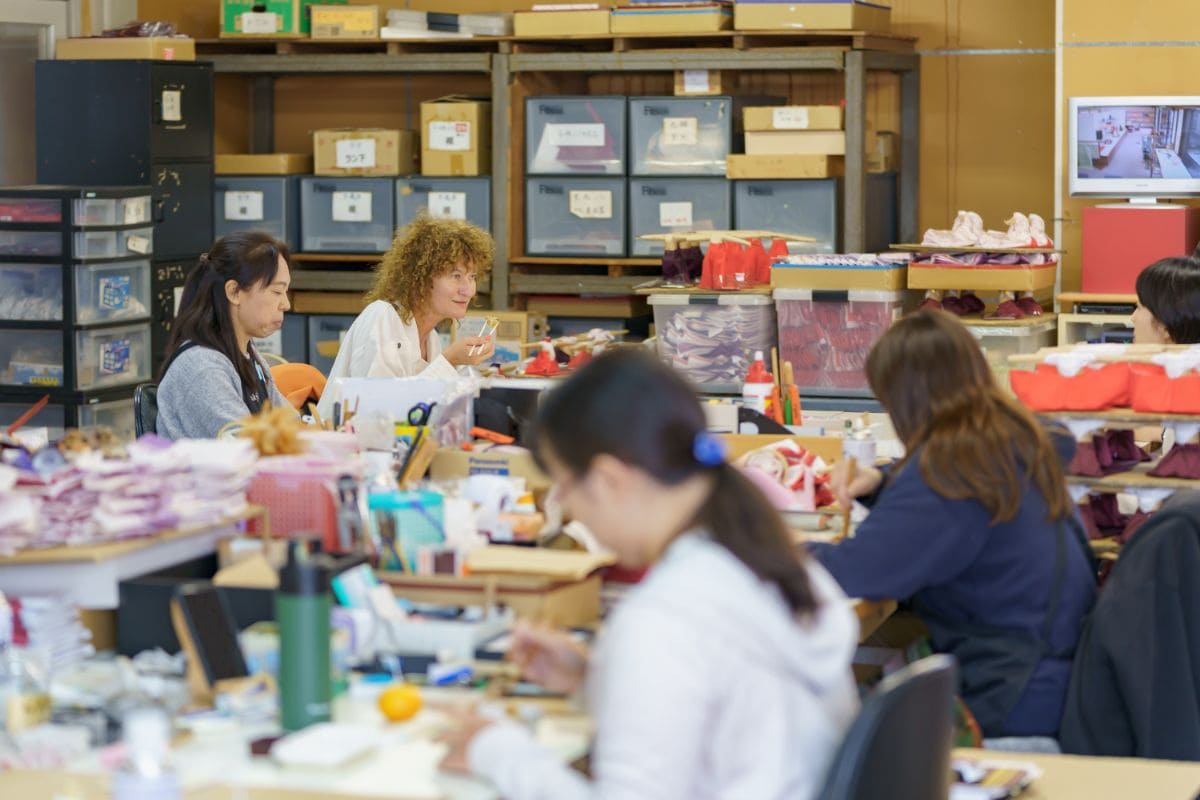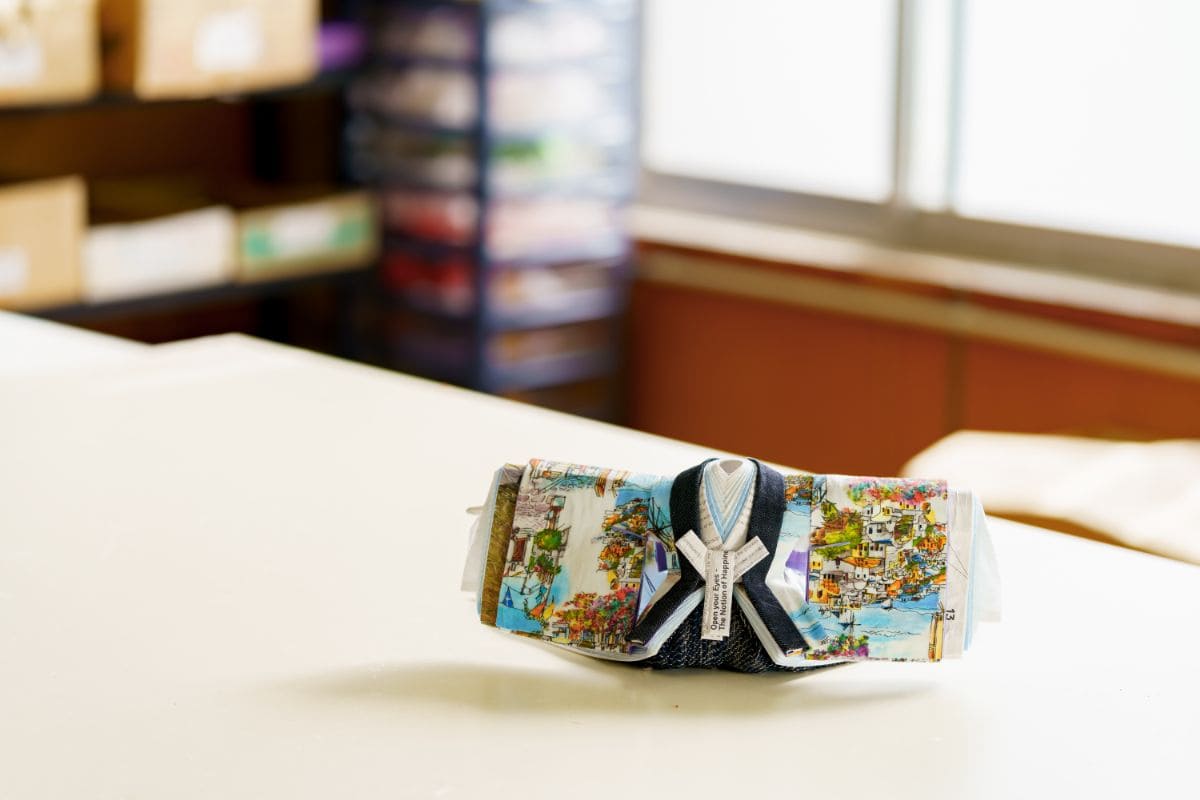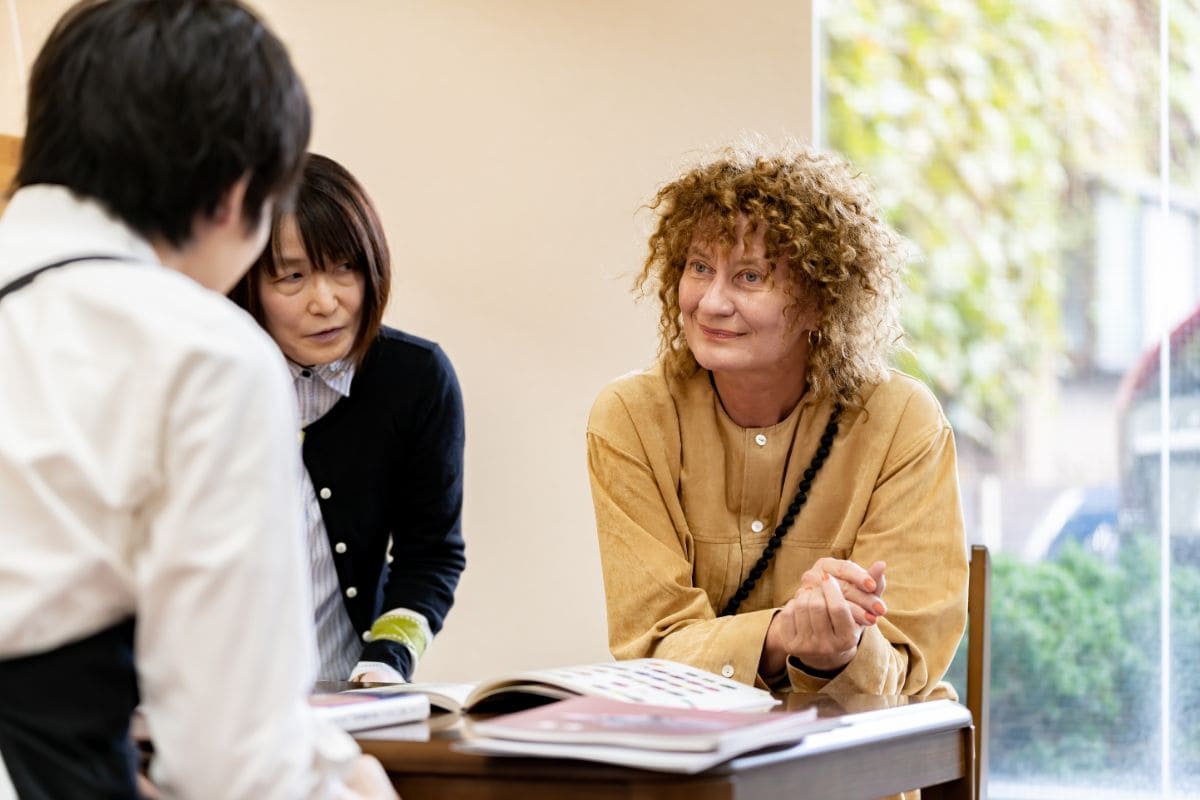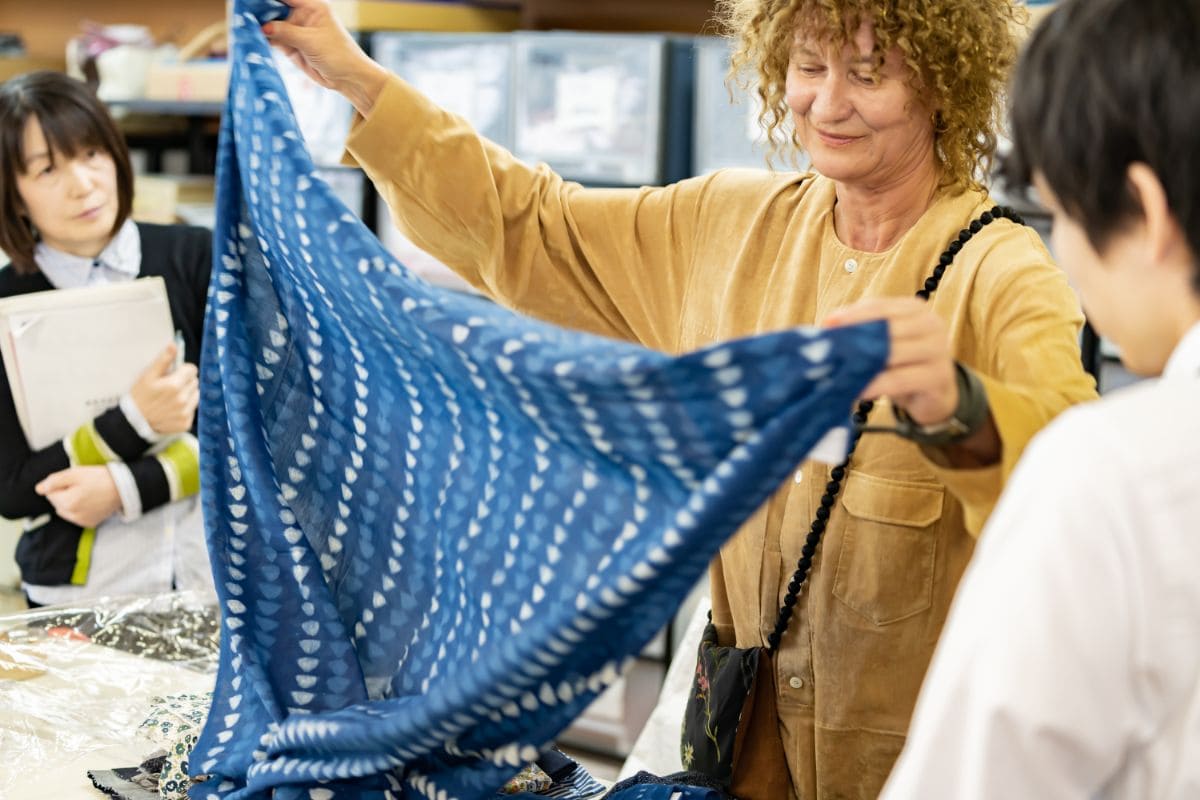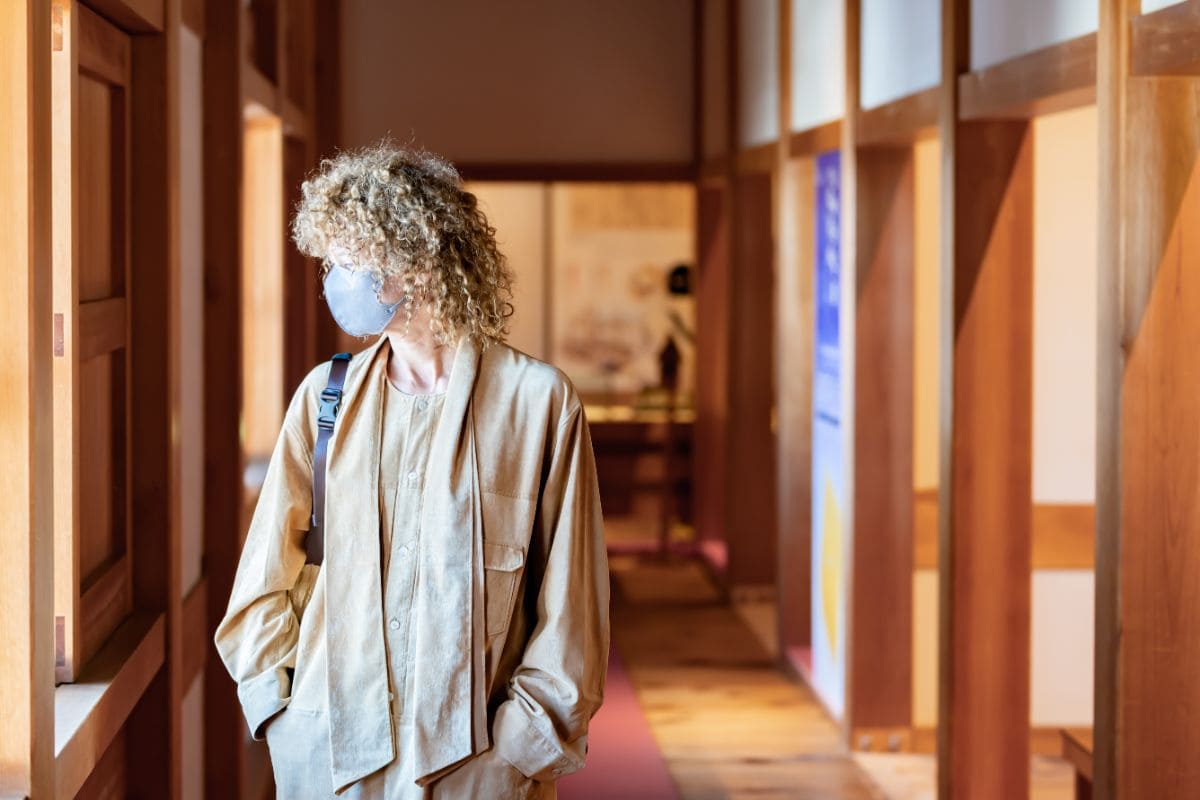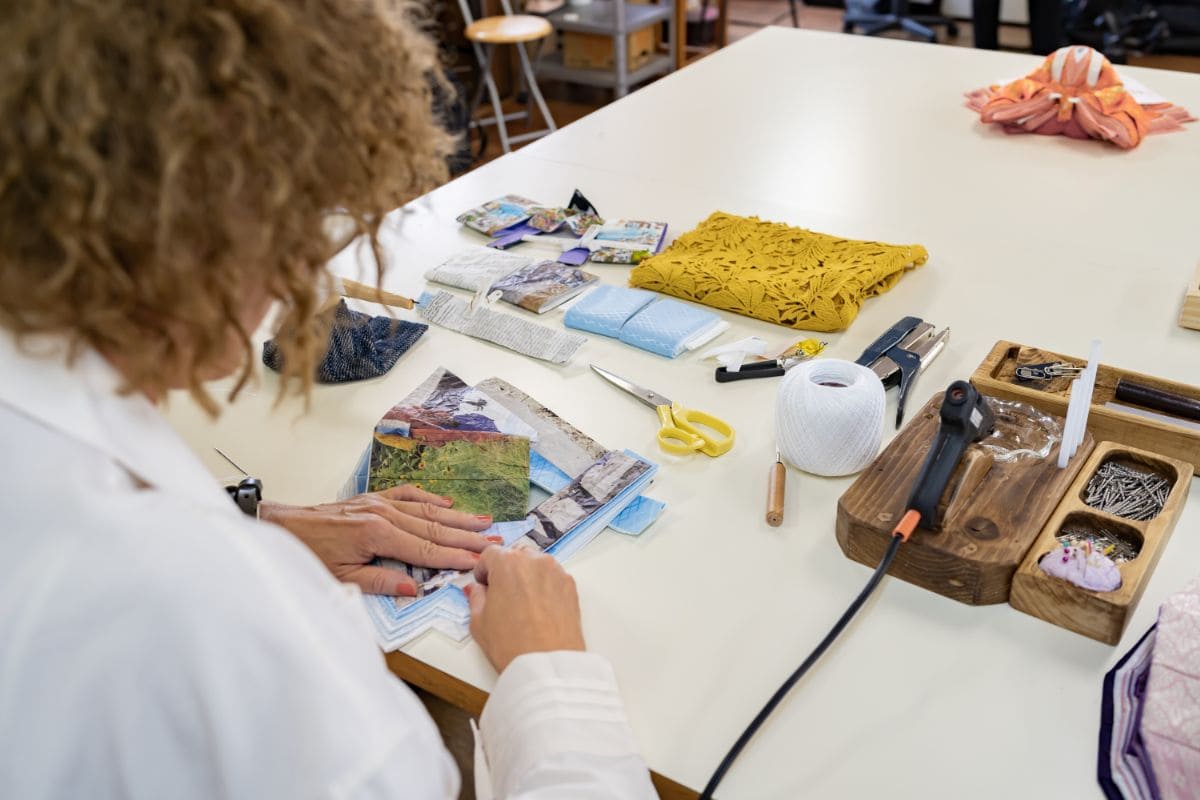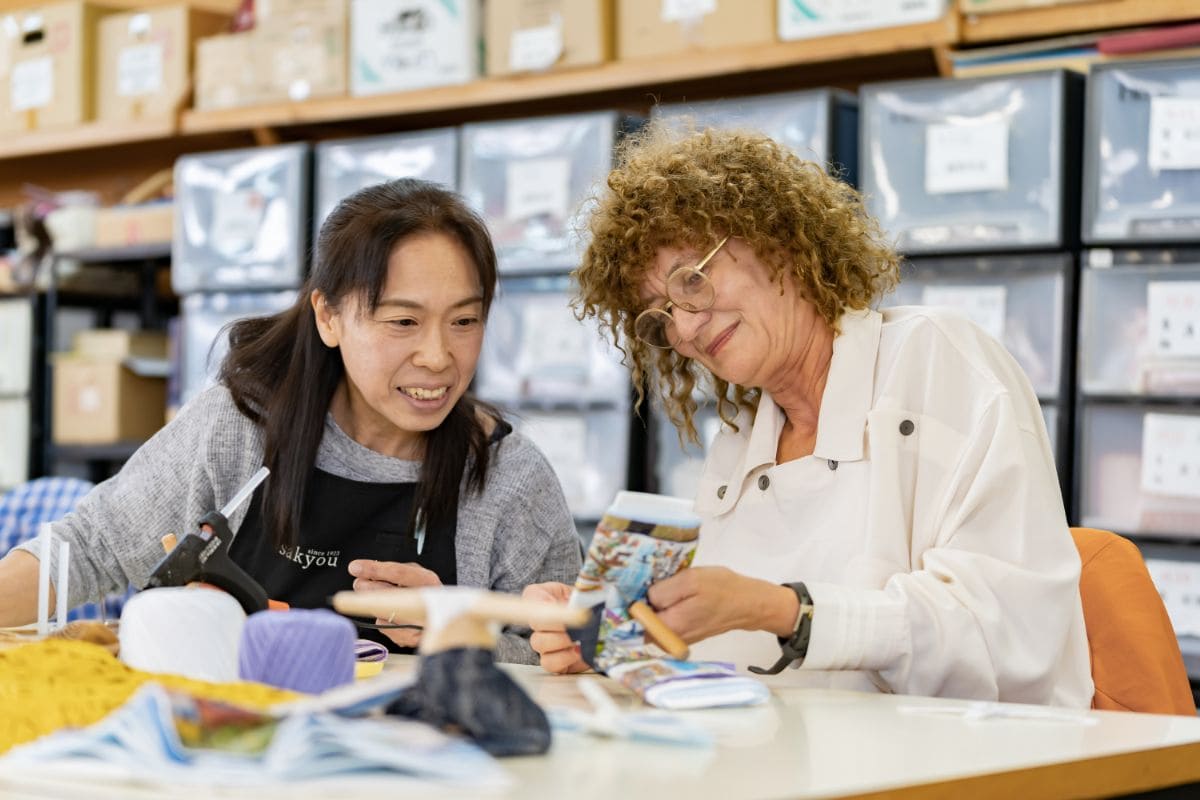 This question, however, marked the unfurling of adeep dialogue between the designer and artisans that spanned three days, during which Edwina experienced a contemporary taste of Japan's famed apprentice-master system. From explorations of the meaning of happiness, the evolution of traditions and gender dynamics to material innovations, the apprenticeship explored a string of ideas – and resulted in Edwina's very own hina doll.

The Deshitabi apprenticeship begins with Edwina receiving a lesson in traditional Japanese colors, with Takuya Mochizuki, the son of the master guiding her through heavy tomes cataloguing seasonal shades. The nuance of colors is particularly important, with doll outfits typically comprise multiple layers of kimono textiles, he emphasizes.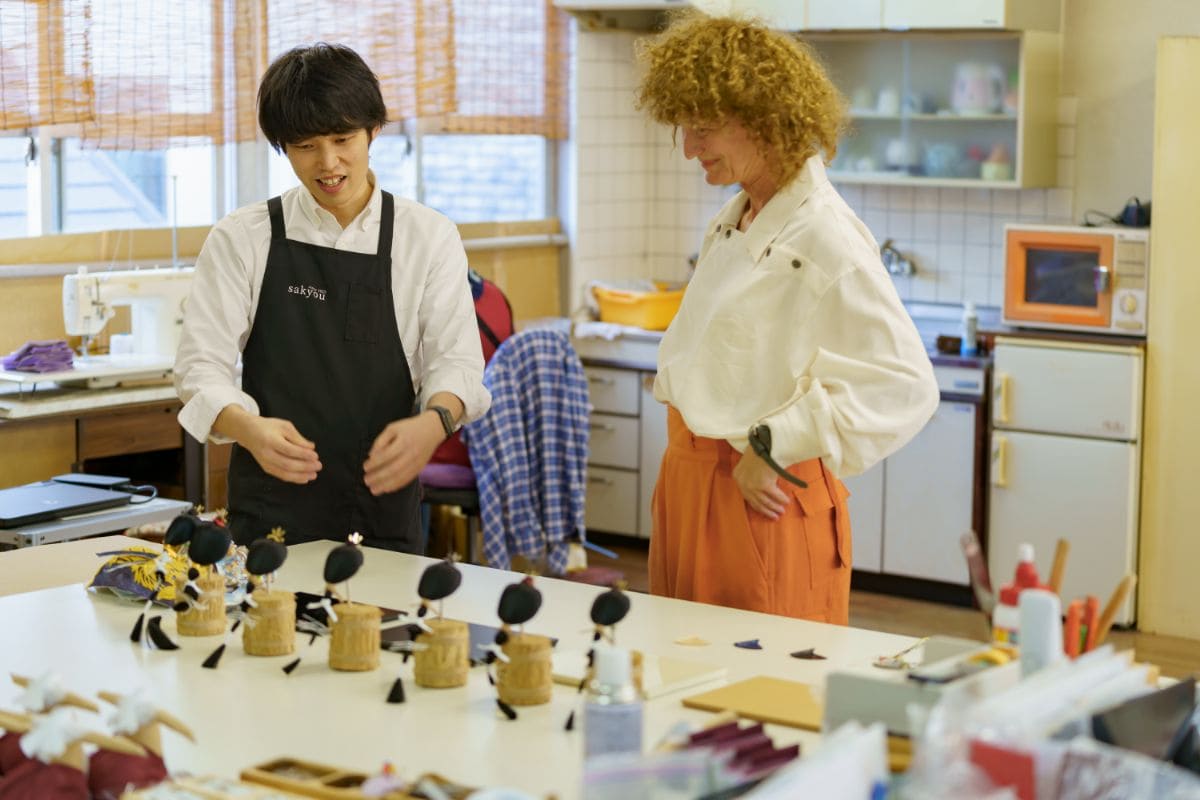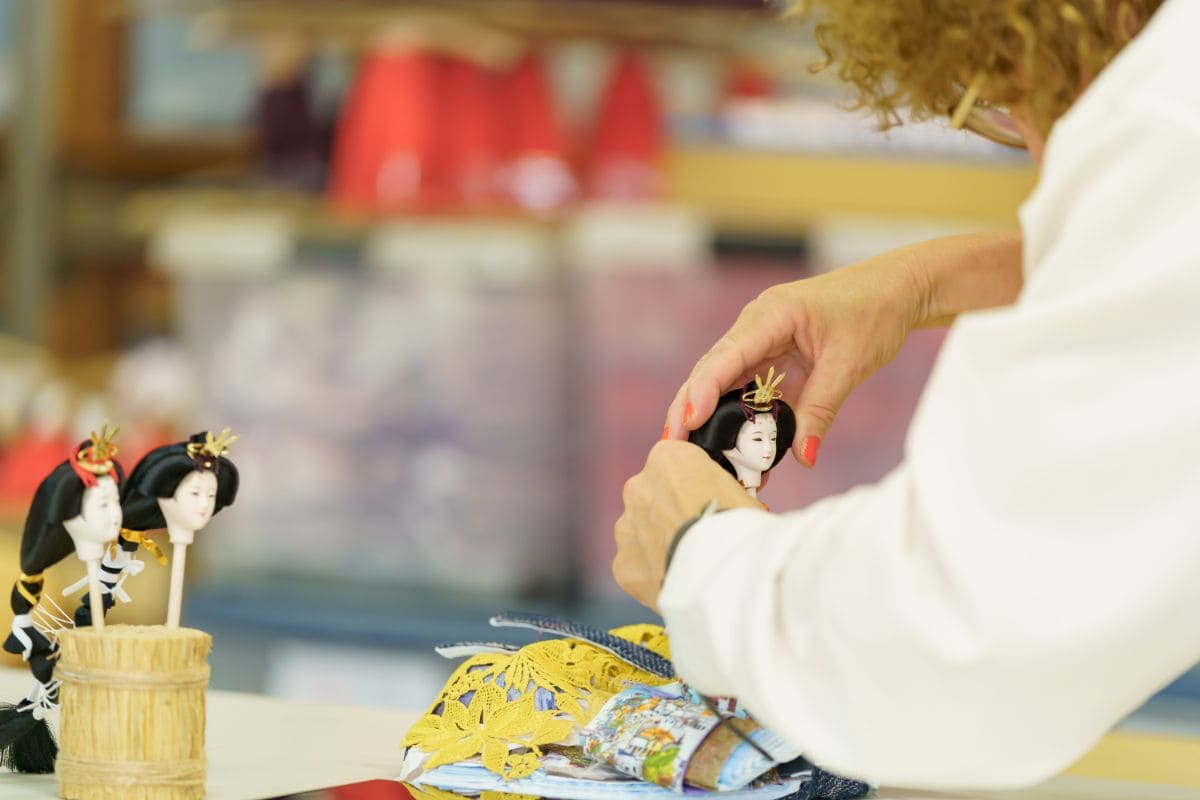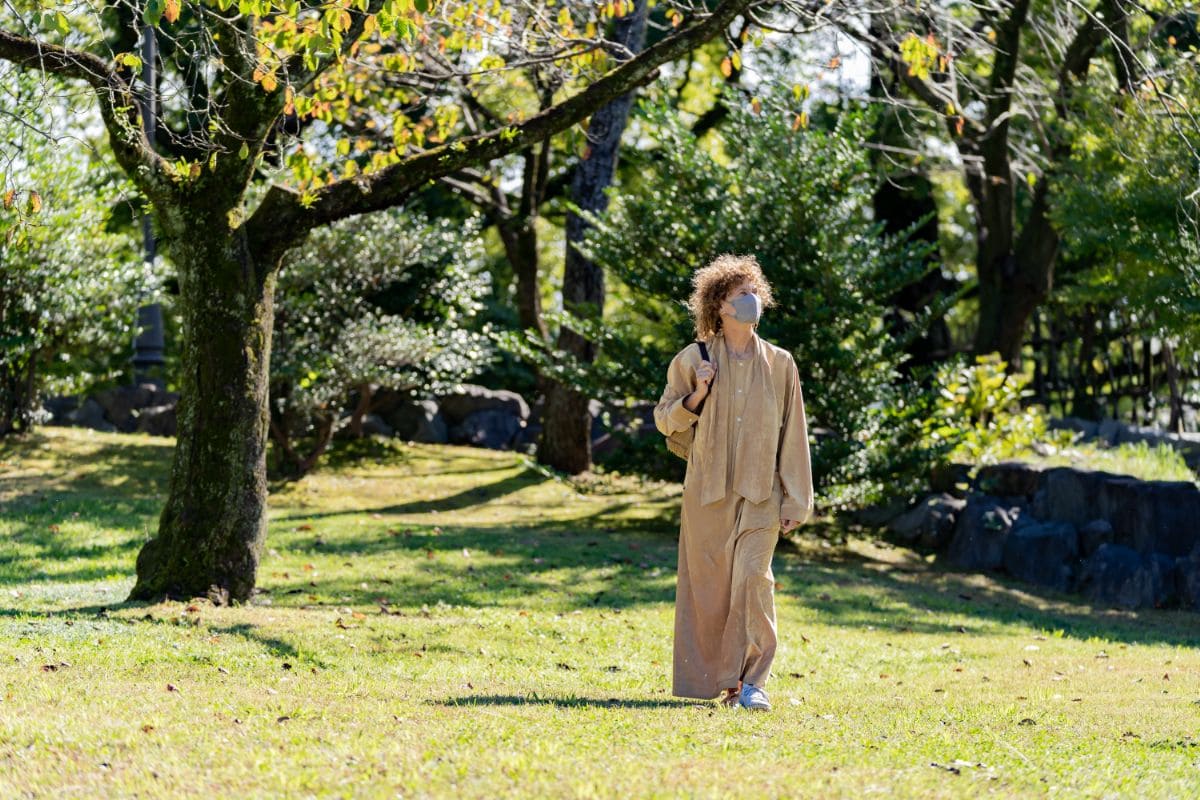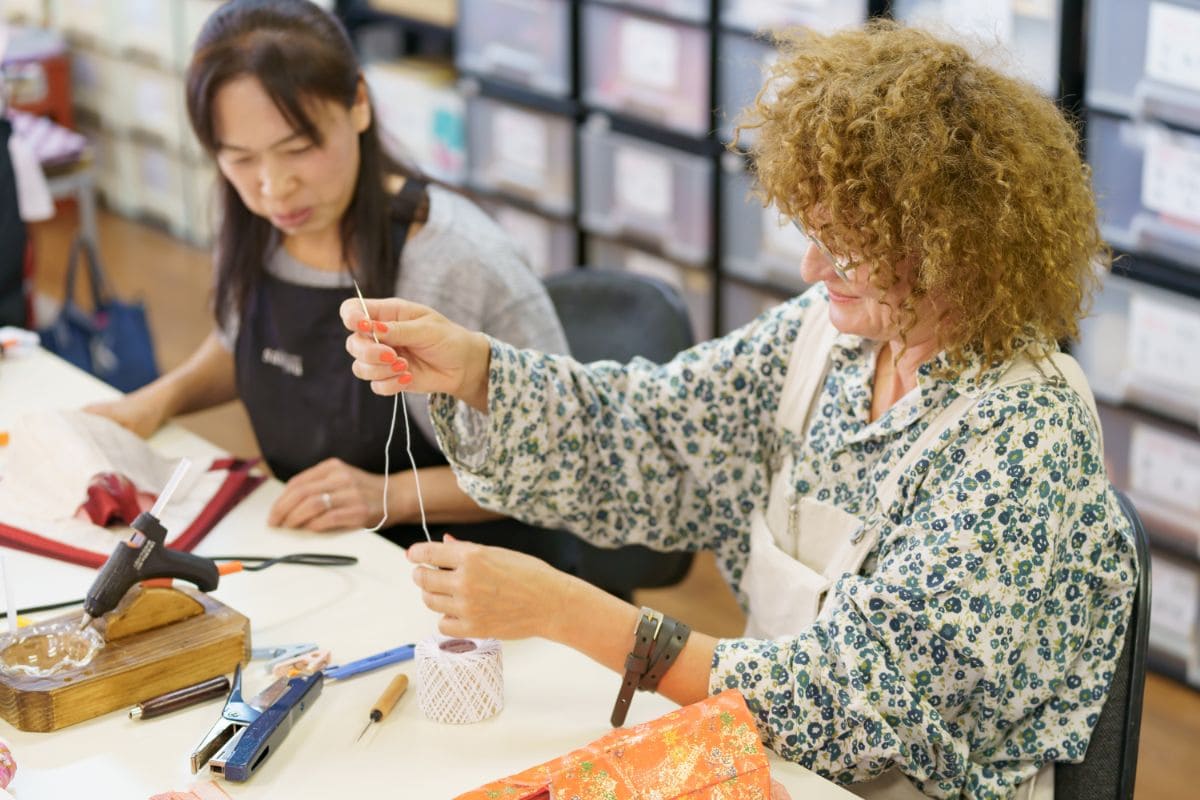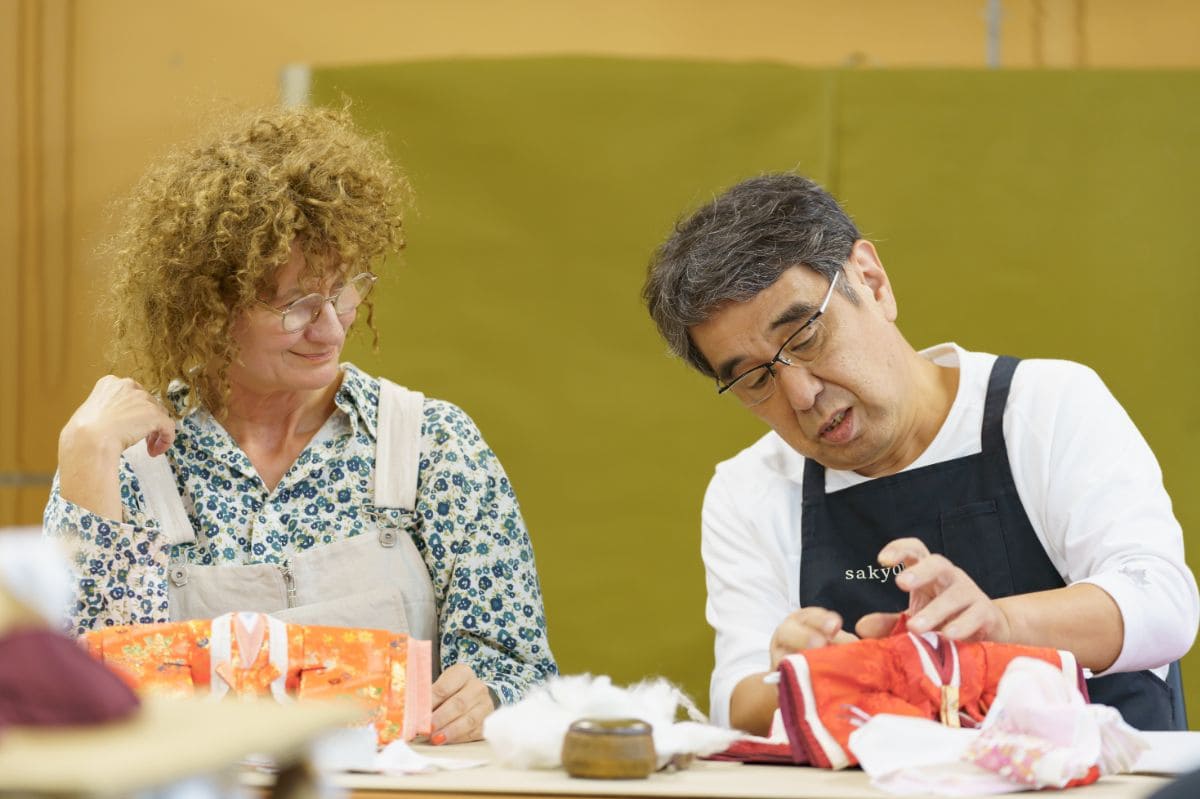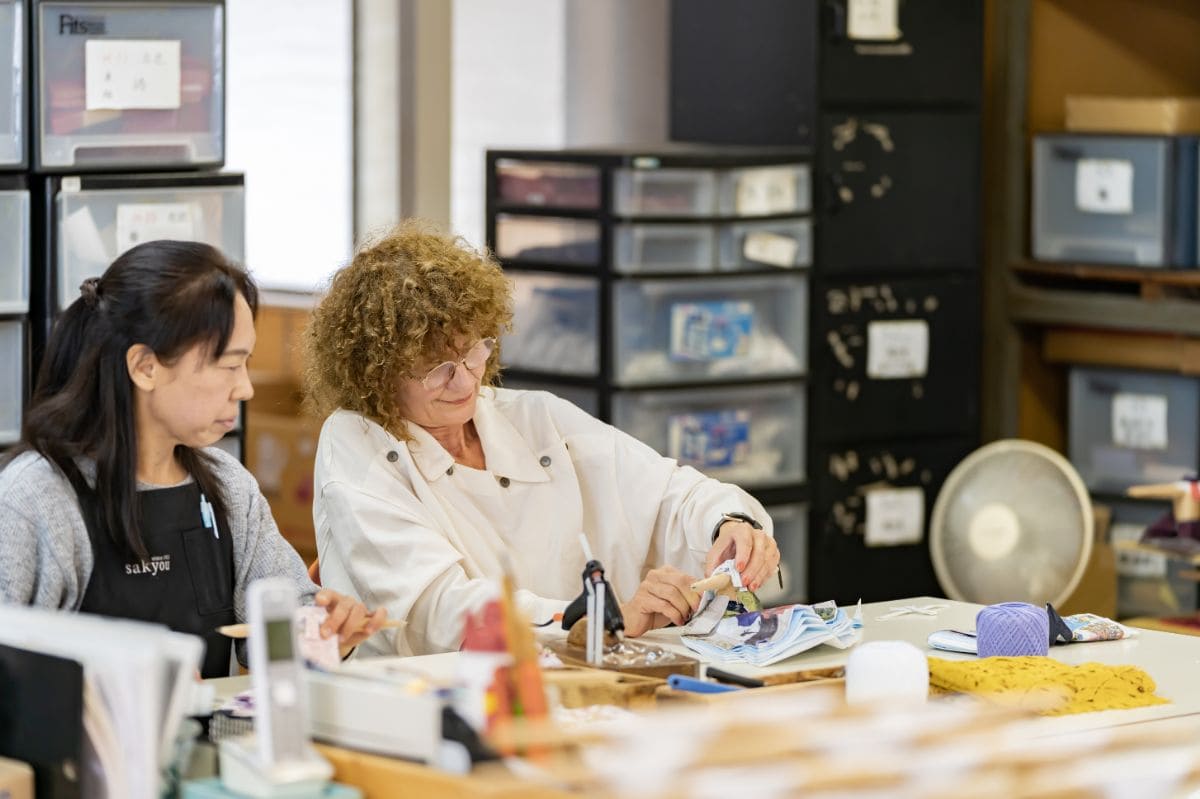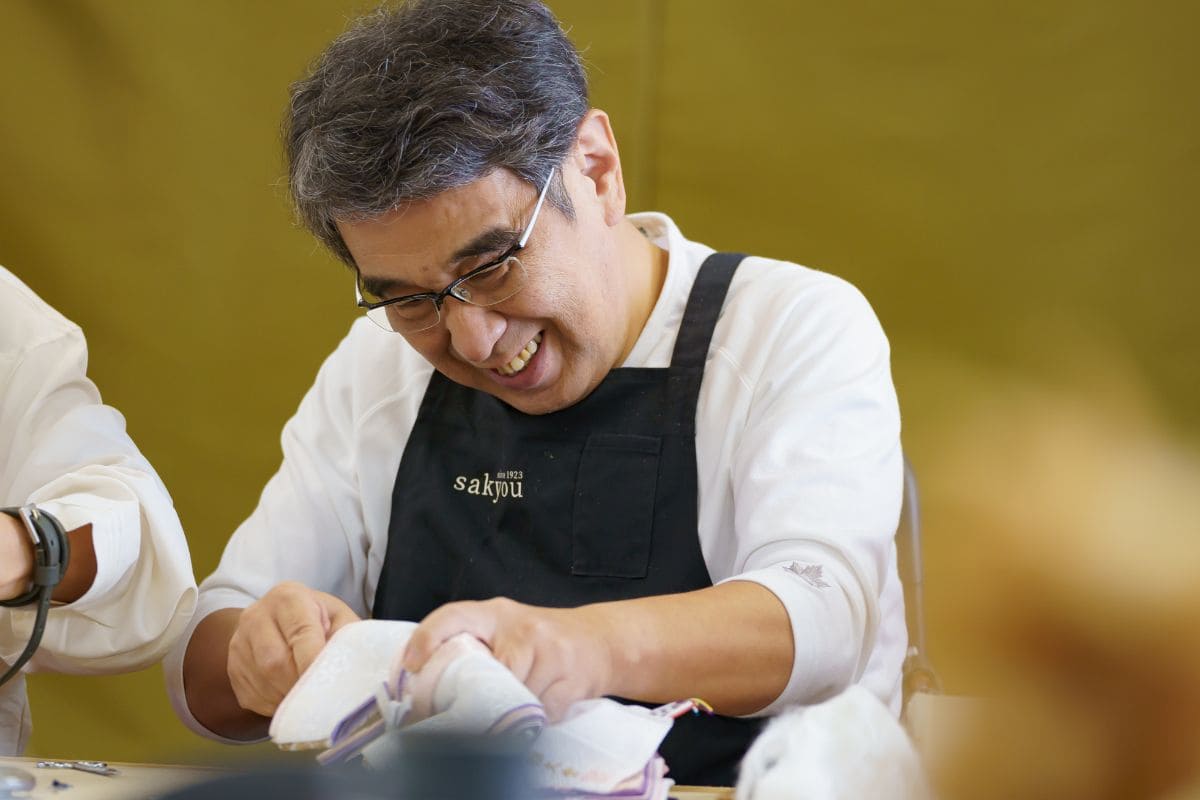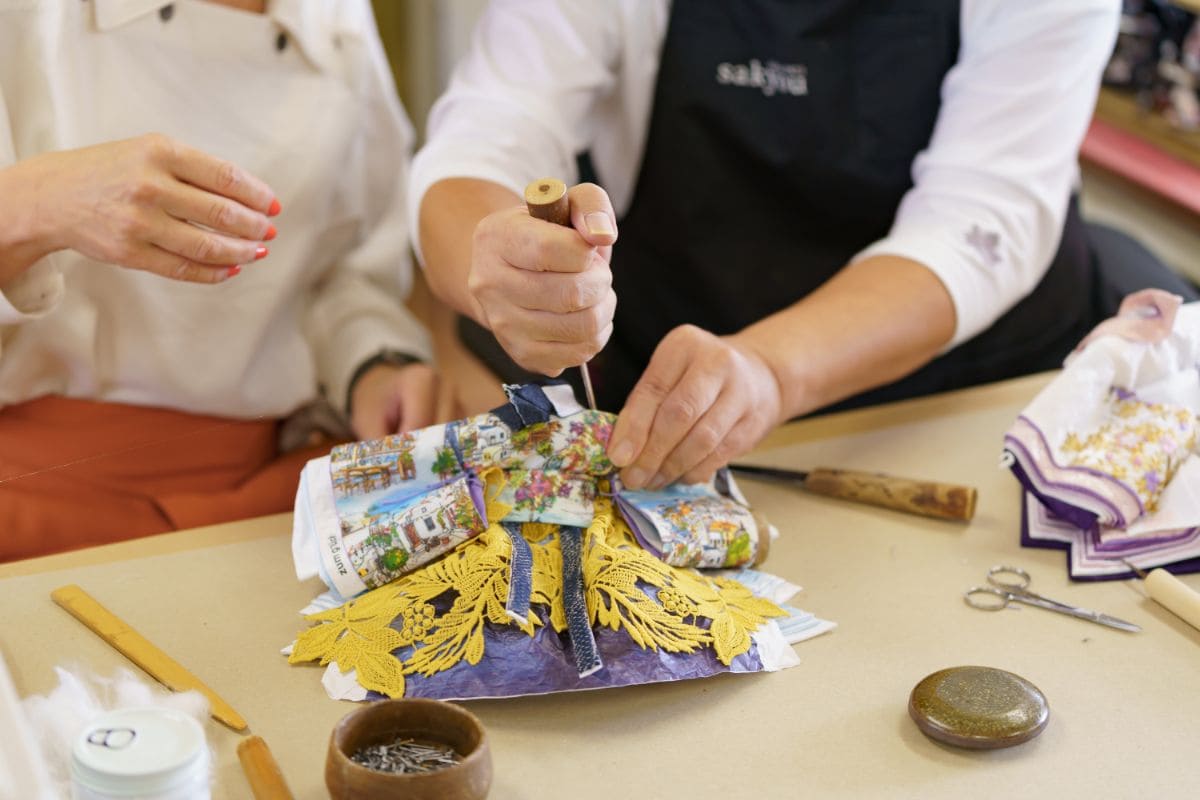 Next, Edwina is led upstairs to the workshop, where her first task is to choose around half a dozen textiles for the doll's outfit. After exploring hundreds of rolls of textiles, Edwina also pulls out of her bag a bright pile of her own materials – from Indian Khadi to indigo-dyed cotton – all created for her own fashion collections.

But it's perhaps the newspaper-style publication she scrunches up and then unfolds – to strengthen its fibers – that causes the biggest surprise. "We always produce publications alongside our fashion collections, exploring different themes," she explains. "I wanted to include texts and photos in my doll outfit. Paper serves as a reference to the history of the origin of dolls. Also I felt this particular text about happiness exactly matched the tradition of hina dolls, which are said to bring good fortune and happiness."

She adds: "Happiness is a moment, even just a second. It's not a continuous state. I like the idea of exploring this through a hina doll."

Edwina's final selection includes a fabric with images of a Greek island, a homespun persimmon-dyed textile from Japan's Tohoku region and yellow lace. A medley of sky blue silks from Sakyou's collection are chosen for layered undergarments.
Then, as afternoon sun filters through the quiet workshop, Edwina spends several hours fastening textiles to paper templates of each component of the dress, before cutting them out.

"I myself design clothes but in that moment, I could only vaguely imagine what the selection meant and how the different layers would look when put together," she says.

On the second day, Edwina is tasked with making a practice doll. Deep in concentration, she spends three hours attaching each outfit component to aheadless body of straw and paper, using glue and pins.
"It's one of the most beautiful experiences when visitors can come to Japan and immerse themselves in traditional art and crafts customs – and also enjoy the interpersonal contact and time spent together with the teacher and the exchange of ideas. That's not normally possible for a tourist."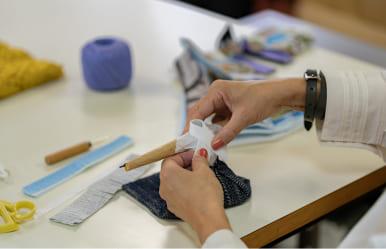 "It's particularly difficult attaching the kimono collar in several layers, at a precise distance of 1-2mm, crossing over exactly in the middle of the body," muses Edwina.

The hardest part, however, comes at the end: in a key process called "choreography", often carried out by the master, the arms and shoulders are bent into position – a deeply important and skilled maneuver thought to bring the doll to life, while reflecting the unique style of each master.

On the final day, Edwina applies all her acquired expertise to her own doll. With an overview of the entire process, Edwina moves smoothly through each step – slowly bringing her contemporary hina doll to life.

The end result? A doll painstakingly crafted in layered traditional clothing – with a modern twist. There are the fragments text on paper – "glück" stands out on the edge of the right sleeve – plus expanses of vivid Greek island scenes across the arms and a sunshine burst of yellow lace trailing along the back.

The experience wasn't only enlightening for Edwina: for Sakyou, it was the first time using paper with text or lace. But beneath the surface of the aesthetic novelty was an unexpected harmony – the key idea that tradition is sustained by innovation, with a need for evolution with each passing generation.
"The master talked about how tradition is in constant change," says Edwina. "It's only through change that these traditions are kept alive."

While Edwina admits she initially speculated on the role of such dolls in modern times, the experience deeply enriched her appreciation of the treasured craft.

"Even though I've lived in Japan for so long, I learnt to understand much more about Japanese culture," she says. "It's one of the most beautiful experiences when visitors can come to Japan and immerse themselves in traditional art and crafts customs – and also enjoy the interpersonal contact and time spent together with the teacher and the exchange of ideas. That's not normally possible for a tourist."
EDWINA HÖRL
PROFILE
Born in Salzburg/Austria, Edwina Hörl was the winner of the very first Austrian fashion award for experimental fashion design by the Austrian Ministry of Cultural Affairs in 1990. Self-taught as a fashion designer (she holds a Master's degree in special-needs education). Edwina Hörl worked for Yohji Yamamoto in Tokyo from 1991 to 1993 before launching her eponymous unisex label in Vienna in 1996. In 2000 she moved her studio to Tokyo where she currently lives.
http://www.edwinahoerl.com/
https://www.instagram.com/edwina_horl/